Entirely
left of field we get this great snippet from Games Workshop: digital Editions
This November, you will be able to download the brand new Codex: Inquisition.

A full codex, packed with background and artwork on the forces of the Imperium's most secretive and powerful organization. You'll soon be able to field an Inquisitor and their retinue in any Imperial army in games of Warhammer 40,000.

We'll be releasing more details on this book through our Facebook page as the date approaches, so make sure you're signed up to follow us.
In fact, once we reach 5,000 likes, we're going to reveal the full cover of the book (so get your friends to sign up to if you want to see it) Here's a little snippet.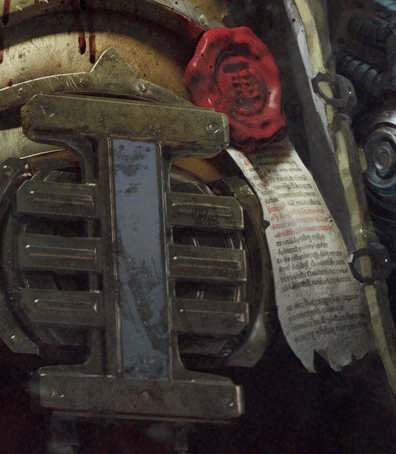 We'll be back next week on Tuesday, with more Digital Editions news and more info on the upcoming Codex: Inquisition.

Thanks for reading!
One can't help but think these guys never got the memo. Who are you people? Games Workshop: Digital Editions or GW:DE have been responsible for more news and rumours in the past month than GW has been for the last 10 years... And I for one am not complaining!
It needs to be mentioned that within the last month GW:DE have released the 'Sentinels of Terra' (I purchased a copy from BL and found it to be a very good read), announced an Iron Hands supplement, previewed the Digital release of the Blood Angels Codex and of course we have the "Adeptus Sororatis" as well. Where the hell is my Adeptus Mechanicus!!?
Reading into the news snippet they suggest that this new Codex allows an Imperial player to take an Inquisitor and there retinue in any Imperial army. Does this mean it is not a stand alone Codex? Will we be receiving new models of Inquisitors soon? Will Forgeworld be supporting the releases with models? More questions than answers!
Hopefully this is a sign of the times and we will once again see GW previewing/teasing new releases again to create talk in the community. It can only be positive.
Go 'like' their facebook page now, as they have promised more information at 5000 'likes', and as of now they are sitting on 4947...